11kW/22kW Mobile Charger

3 x 16A or 3 x 32A charging power
AC and DC residual current protection built-in
Adjustable charging current (6A to 16/32A)
Available with Tesla button in connector

Tesla Charging cables with integrated Chargeport Opener

Developed for all Tesla models
Open chargeport and disconnect plug with the push of a button!
Uses Premium quality European made cable
Available with standard type 2 or type 3C plugs
Available in any length, waterproof, serviceable!
Single phase 32A, triphase 16A and 32A

Charging cables for French charging points

Type 3C to Type 2 or Type 1 cables
Uses European Quality cable
Single or 3-phase - 32A
Available in any length
Available with Tesla button
Dear customers, evChargeking will be attending the eMove360 fair in Berlin from October 5th - 7th. We will be presenting our new ETAPpro charger to the world. For this reason, our production facility will not be open for business during the week of 3 to 7 October. Shipping of orders will resume on Monday October 10th but will take a few days to work through. Thank you for your understanding.
Welcome to EVChargeking!
We provide quality charging cables and charging stations for Electric Vehicles all over Europe. We use a high quality European brand electric cable to produce our charging cables. In contrast to the commonly sold Chinese import orange or black cables, our cables are 20% lighter and far more durable for about the same price! As we cut, assemble and test our cables here in Belgium, we can provide any length you need.
High quality charging cables for all brands of Hybrid and Electric cars
For professional buyers with valid VAT number in the European Union, excluding Belgium, and for all orders shipping outside the EU, no VAT will be included in your order. You need to register using a valid VAT number to be able to buy ex-VAT in the EU!
If you have any questions or suggestions, or if you are in doubt as to which charging cable or charging station is the right one for your car, do not hesitate to contact us, we will be glad to assist!
---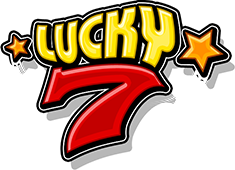 Because frequently customers order a 6 or 7 meter cable (which is our recommended length for public charging), we created a Lucky 7 version of our most popular cables. Since we can produce those in batch, we can offer the same quality cable at a better price.
The lucky 7 version of course has a 7 meter length (so you will not run out of cable easily), but is priced lower than the 6 meter version and only marginally higher than the 5 meter version, and on top of that, you also get a 5 year warranty on the cable!
Don't miss out on this opportunity, select the Lucky 7 length option and enjoy the best value for money deal available!
---
Featured products

3 x 16A adjustable mobile charger to charge you...

32A adjustable mobile 230V charger to charge yo...

3 x 32A adjustable mobile charger to charge you...

3 x 32A adjustable mobile charger to charge you...

3 x 16A adjustable mobile charger to charge you...
Google Reviews
evChargeking Rated 5 / 5 based on 26 reviews.