Tesla charging cables & charging points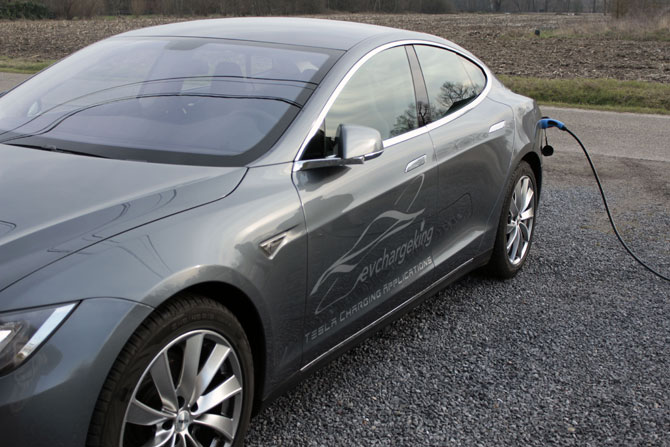 Tesla Model S - Tesla Model X
All Tesla models (except for the Roadster) have a type 2 port for charging that accepts up to 3 x 32A or 22kW charging depending on the presence of dual chargers. With a single charger in the car the maximum charging rate is 11 kW or 3 x 16A.
EVChargeKing has developed a special charging cable for use with Tesla vehicles. It allows to open the chargeport and disconnect the cable without the use of the Tesla keyfob (allthough it needs to be around to be able to disconnect the cable)
When only 1 phase is available the Tesla can charge up to 7.4 kW using a 3-phase or single phase cable.
Google Reviews
evChargeking Rated 5 / 5 based on 26 reviews.